The Best of Kamtchatka - with National Geographic
on Le Soleal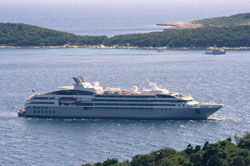 The Best of Kamtchatka - with National Geographic
In partnership with National Geographic Expeditions.
Set sail with PONANT for a 15-day expedition cruise in the Russian Far East aboard LeSoléal. Discover the highlights of the BeringSea, and fall under the spell of this
...

Why choose Ponant ?
A French crew, expertise, attentive service, fine dining and more. Within a fully 5 star setting, we take you to discover exceptional destinations while offering you a travel experience that is both authentic and high end.
Travelling the French way
As the only cruise company sailing under the French flag, PONANT is an exponent for the French way of life across every sea on the globe. On board, this is translated through ex
...
Superior Stateroom Cat.SP3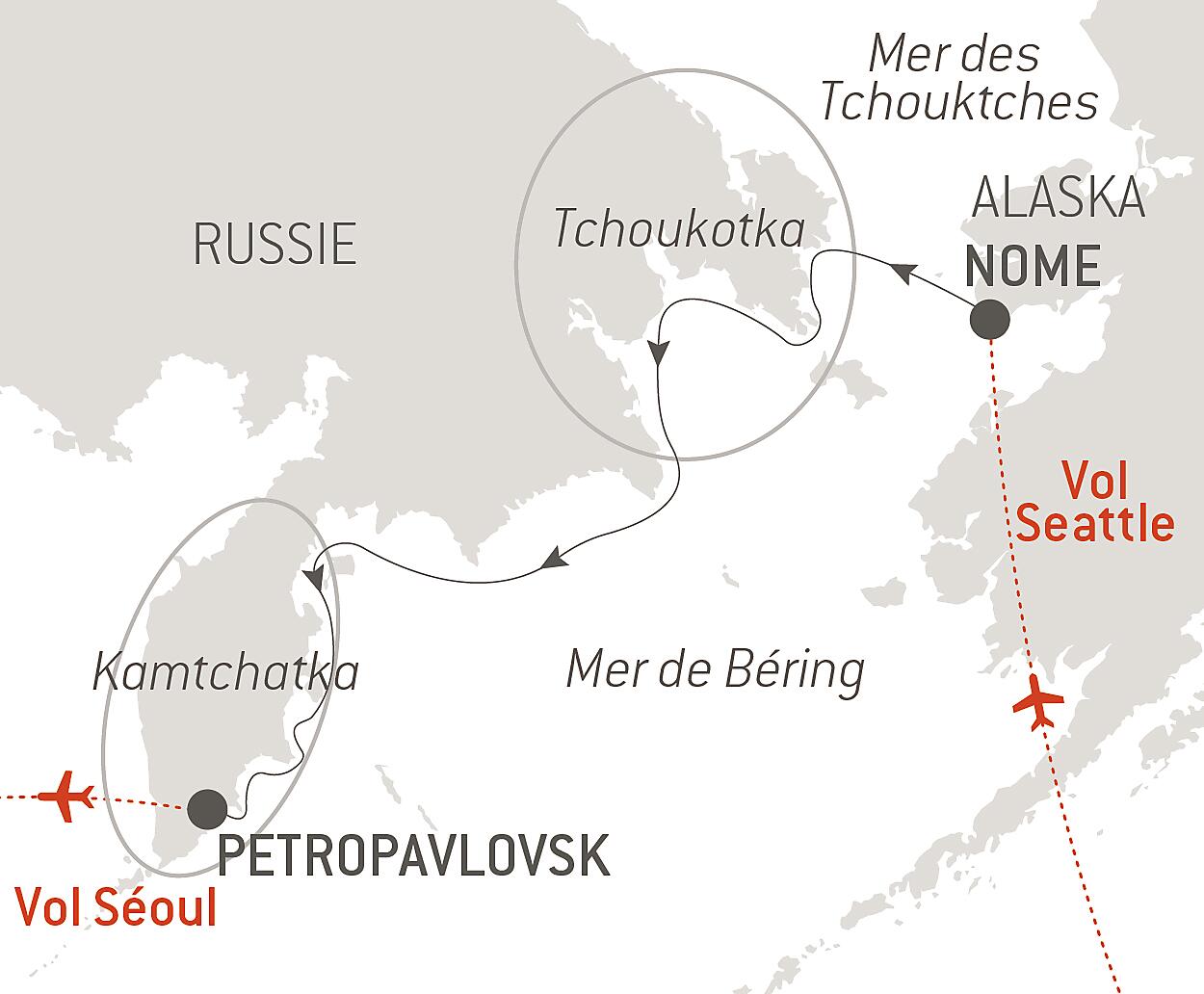 | Day | Port | Arrive | Depart |
| --- | --- | --- | --- |
| 1 | Nome, Alaska | | 8:00 PM |
| 2 | At Sea | | |
| 3 | At Sea | | |
| 4 | Chukotka | | |
| 5 | Chukotka | | |
| 6 | Chukotka | | |
| 7 | KamcHatka Peninsula | | |
| 8 | KamcHatka Peninsula | | |
| 9 | KamcHatka Peninsula | | |
| 10 | KamcHatka Peninsula | | |
| 11 | KamcHatka Peninsula | | |
| 12 | KamcHatka Peninsula | | |
| 13 | KamcHatka Peninsula | | |
| 14 | KamcHatka Peninsula | | |
| 15 | Petropavlovsk-KamcHatsky | 6:00 AM | |